Pose By Pose Yoga's Outreach Program was developed to bring yoga and mindfulness to children in the foster care system [or at risk youth within the community]. Our weekly classes provide a safe space for children to practice yoga and help them discover the basics, such as asanas (yoga poses), breathing techniques, and meditation. Through their practice, many of these students are able develop their own communication skills, emotional awareness, and self-care techniques. The program is staffed with highly qualified, trauma trained yoga teachers – many of whom have worked in the foster care system and with this population of children and teens.
Founded by Jennifer Leavy, owner of Pose By Pose Yoga and Michelle Ruiz, The E-RYT 500 program brings yoga to two separate foster homes in the Tampa Bay area and continues to grow each year.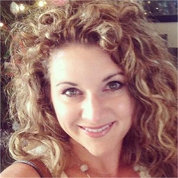 Amanda is a certified 500 Hour Yoga Teacher, a Kidding Around Yoga Graduate, and Registered Prenatal Yoga Teacher. She is also a certified personal trainer and founder of BAM Yoga, LLC. Amanda is also a teacher training in Pose By Pose Yoga's Prenatal Program.
As a mother of five, Amanda understands what a full life can look like. She believes in empowering others to be the fullest versions of themselves that they can be.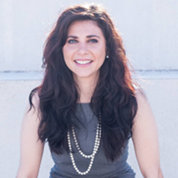 Brittany is currently in the advanced teacher training program at Pose by Pose Yoga and received her 200-hour certification from Pose By Pose Yoga. She also received a certification in trauma-informed yoga instruction, which she brings to help the kids in our Outreach program. Her classes are tailored to inspire students tap into their own power and potential and her nurturing nature gives them space to do just that.
Brittany is also a licensed mental health counselor and is passionate about helping people understand their self-worth. She is working to end the stigma of mental health by combining the importance of appreciating one's body through yoga and enhancing knowledge of self.
A graduate of the Pose by Pose Yoga 500-hour Teacher Training and mother of two, Cheryl teaches the kid's classes like the kid she is. Her fun, bubbly personality wins over the hearts of anyone that she meets, and she brings this care-free ease with her into her yoga classes. She equally challenges while inspires during each of her yoga classes and is known for having the best playlists of all the teachers.
Cheryl is also an avid runner and finance consultant. She muti-tasks with a smile and loves with all of her heart.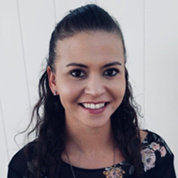 Emilie earned her 200 Hour Yoga Teaching Certificate here at Pose by Pose Yoga. She has a passion for learning and is working to advance her training and is currently enrolled in our advanced, 500 hour teacher training program. Emilie has a strong passion for the mind-body connection and enjoys the study of the chakras.
Emilie has a master's degree in counseling and is a licensed mental health professional who believes that yoga for the body is therapy of the soul. Body image, awareness, and self-love are of acute focus. Emilie enjoys bringing adults a challenging flow at times but leaves them with a sense of peace and relief.
Emilie also enjoys working with children to help them find peace and improved self-awareness.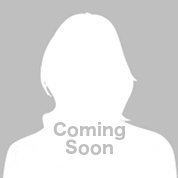 Jill received both her 200-hour and 300-hour certifications from Pose By Pose Yoga. She was one of the founding members of our Outreach Program and has her certificate in teaching trauma-informed yoga. Jill is also a student of mindful living and many forms of meditation.
Jill is also a full-time counselor at a local juvenile residential facility, working with children who need love and support more than anyone. Jill facilitates self-healing and empowerment, both at work and in her yoga classes.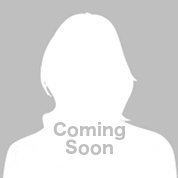 Martha Cameron is a Yoga Alliance RYT-500 yoga teacher and an adjunct professor teaching Beginning Yoga at Hillsborough Community College, Dale Mabry Campus. Martha is also an apprentice in the Pose by Pose Yoga Teacher Training, and teaches at a variety of fitness clubs in the Tampa Bay Area.
Martha began practicing yoga as a teenager after finding the book Richard Hittleman's Yoga 28 Day Exercise Plan at a flea market. It was love at first pose.
In March 2013, Martha graduated from LRY Life Balance Yoga Therapy 200-hour teacher training program at Living Room Yoga in St Petersburg, Florida. She studied under Stacy Renz.
In March 2015, Martha completed the 500-hour teacher training program with Pose by Pose Yoga, studying under Jennifer Leavy and Jim Cooper. Martha also completed the Prenatal Yoga teacher training with Pose by Pose Yoga in June 2015.
Martha teaches to all levels of experience and ages, from Prenatal to athletes to seniors.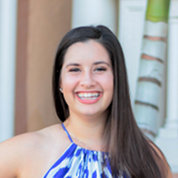 Megan Wade is a 500-hour Registered Yoga Teacher (RYT) with Yoga Alliance having received both her 200-hour and 300-hour certifications from Pose By Pose Yoga. Megan also has her Kids Yoga Teacher Certification from Kidding Around Yoga, her Prenatal Yoga Certification, and a trauma-informed certification from Pose By Pose.
Megan's regular classes focus on restoration and mindful movement, helping students to remain in a meditative state throughout the entire practice and carrying that peace in stillness into your everyday life.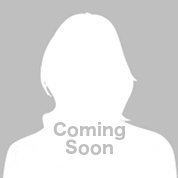 Steph is a certified yoga teacher and student at the University of Florida. She brings science to the world of yoga by providing an evidence-based approach to trauma-informed yoga. Steph works as a counselor within the social services industry and is studying for her PhD in High Education Administration and Educational Leadership. Her loving demeanor overflows into her teaching and is perfect for teaching our teens and kids in the Outreach Program.