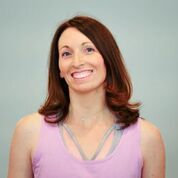 Jennifer Leavy, Yoga Alliance E-RYT 500, IAYT Certified Yoga Therapist
Director of Pose By Pose Yoga, RCYT, RPYT, CEP
Jennifer Leavy is an ERYT-500 with Yoga Alliance, a member of the International Association of Yoga Therapy, and has been training students to become yoga teachers since 2007. Jennifer is also a registered children's yoga teacher (RCYT) and a registered prenatal yoga teacher (RPYT) through Yoga Alliance.
Jennifer studied yoga with an alignment based teacher in South Tampa for three years before moving and finding Stillpoint Studios and the Prana Vinyasa Teacher Training Program in Tampa. While with Prana Vinyasa, Jennifer earned her 200 ERYT, 500 RYT and 750 CYT training certifications.
From day one with the Prana Vinyasa Yoga Teacher Training Program, Jennifer became an apprentice of Sarasvati Devi and Vaz Rogbeck. Both Sara and Vaz were instrumental in nurturing not only a love of yoga, but also gave Jennifer the tools to effectively teach her trainees to share yoga with a broader population. Though Jennifer has attended workshops with many wonderful Iyengar and Hatha based teachers, her work with Sara and Vaz aided in learning that yoga can be accessible at any age.
Through her apprenticeship, Jennifer began to focus on teaching yoga to special populations. Her emphasis has been on adapting yoga practices to all age ranges, body types and health conditions. Every class she teaches is a one on one approach to finding breath in every asana by properly aligning the body.
Today, Jennifer is the director of Pose By Pose Yoga®. The goal of the Teacher Training Program is to help students find their voice as a yoga teacher. The program exposes the students to a variety of different styles of yoga, so that through that exposure, they begin to articulate what they want to contribute to their students. This well-rounded program gives students the tools to teach to all ages and interests from chair yoga to power yoga, and there is a great emphasis on the philosophy of yoga, anatomy and pranayama.
In addition to teaching teacher training, Jennifer teaches private sessions, yoga to preschoolers and workshops around the Tampa Bay Area.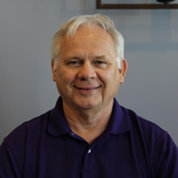 Jim Cooper, E-RYT 500, YACEP
Senior Teacher
Jim Cooper is the Senior Teacher in the Pose by Pose Yoga Teacher Training Program. He began presenting workshops in the program as a guest teacher in December 2012 and became the Senior Teacher in January 2014. He is registered with Yoga Alliance as an ERYT-500 yoga teacher.
Jim began practicing yoga in 1994 while living in Maryland. His first teachers all trained at Kripalu Center in Massachusetts. In November 1999, he completed the 200-hour teacher training program at Yogi Hari's Ashram, then in Ft. Lauderdale. Yoga Hari is a disciple of Swami Sivananda and Yoga Hari's Sampoorna Yoga is based on Sivananda Yoga. In August 2000, Jim completed the 250-hour teacher training program at TreeHouse in Tampa where he studied with Maggie McClain and such guest instructors as Erich Schiffmann, Esther Myers, Bob Smith and Monica Voss.
Jim completed a 500-hour teacher training program at Stillpoint Studios in Tampa in July 2004, studying with Sarasvati Devi and Vaz Rogbeck. It was at Stillpoint that Jim and Jennifer Leavy met.
Since January 2000, Jim has taught hundreds of group and private yoga classes and workshops in the Tampa Bay area. From 2004 to 2010, he taught in the 200 and 500-level teacher training programs at Stillpoint. In addition to the physical and psychological benefits of yoga, he is interested in the spiritual aspect of the practice and continues to study many of yoga's ancient texts, influenced mainly by the writings of Georg Feuerstein.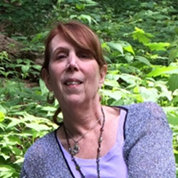 Laura Gushin, E-RYT 500
Senior Teacher
Laura Angira Gushin, E-RYT 500, has been dedicated to the path of yoga since beginning a meditation practice in 1972 as student of Dr. Rammurti Mishra (Brahmananda Sarasvati) at Ananda Ashram in NewYork. She earned her 200-hour yoga teacher certification from the PranaVinyasa School and her 500-hour certification from the Amrit Yoga Institute under the personal instruction of Yogi Amrit Desai and Kamini Desai, Ph.D. A disciple of Yogi Amrit Desai of the lineage of Swami Shri Kripalvanand, Laura is also certified in Amrit Yoga Therapy, and is a certified Amrit Yoga Nidra Facilitator. In addition, she has studied Yin Yoga with Master Paulie Zink, Sarah Powers and Paul Grilley; and has taken numerous workshops with leading teachers including Judith Lasater, Gary Kraftsow, Roger Cole, Angela Farmerand others.
Laura has been teaching yoga since 2002. Her classes are best described as "meditation in motion," blending flowing postures, breathing and long holds to awaken inner awareness.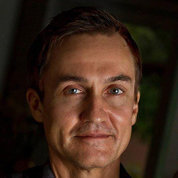 Lyman Zobell, 500-RYT
Senior Teacher
Lyman Zobell entered his first yoga studio almost 20 years ago. When the class was over he was amazed at how good he felt. Yoga, along with diet and exercise, has been part of his practice for maintaining health in the body and mind. A few years ago he began yoga teacher training with Prana Vinyasa and then Pose by Pose Yoga, completing both the 200 and 300 hour trainings.
His goal was to increase his knowledge of yoga, both for his personal practice and to bring the practice of yoga to others.
His current interest involves studying yoga as it relates to healing and keeping the body healthy as we age. As part of that focus he recently completed a Yin Yoga Teacher Training with Joe Barnett, ERYT-500.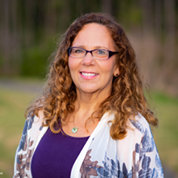 Lu-Ann Guariniello, 500-CYT
Lu-Ann completed her 200- hour certification from Zarnay Yoga Teacher Training Program in 2016. She continued teacher training with Pose by Pose Yoga's 300 hour program and graduated in 2018.
Lu-Ann began actively practicing yoga in 2011. She learned through her own daily practice that yoga was a centering force in her life during stressful times. After a car accident in late 2014, yoga was the best prescription the doctors could have given to Lu-Ann to help her heal. It also made her realize just how important taking care of our health and well-being truly is.
Her love of yoga and meditation- as well as seeing the healing effects after the car accident- is what inspired her to become a yoga instructor. Her goal is to help others feel more centered, realizing that mind and body work together in achieving a more balanced and healthy life.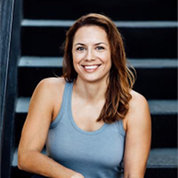 As a Certified Recreational Therapist (CTRS) and fitness enthusiast, Amanda has explored a variety of health and wellness techniques over the years. Having worked in adventure based therapy, she was looking for a slower pace while pregnant with her first child. She took her first true instructor lead yoga class in 2003 and slowly began exploring her yoga practice.
She received her 200hr yoga teacher training from the Kansas City Yoga Studio under the guidance of Yoga Therapist, Kelly Colln- C-IAYT in Kansas City MO and her 500hr yoga training from Pose by PoseYoga Studio under Yoga Therapist, Jennifer Leavy- C-IAYT, Lutz FL.
Amanda is an ERYT 200, RYT 500 and YACEP registered teacher through Yoga Alliance. She has taught a variety of classes including Fitness & Yoga for Kids, Vinyassa Flow, Restorative, Gentle, Chair, Aqua Yoga, Silver Strength fitness, Meditation & Movement, Yoga for Athletes and Boot Camp.
Amanda is currently a trainer in our yoga teacher training programs.
I began a fitness program to improve my health several years ago. My journey took me through many facets of fitness including body building and long distance running. Yoga came into the picture to improve flexibility. Something happened as I began to practice yoga, it awakened my desire for self discovery. I began to meditate again and I started teacher training to deepen my practice. I had no interest in teaching but halfway through I felt compelled to share what I was learning.
I've been teaching in various locations since and enjoy every class. I found I learn through every student each class. My journey continues and is far from over. I'm working on my 500-hour at Pose by Pose and that is only the beginning of a lifetime of learning.